I have been challenged by Primula and

Sykes Cottages

to come up with some healthier Halloween food to tempt my little monsters. Everyone knows Halloween can be full of sugar and chocolate. I wanted to get both children involved with the baking too so the can be aware of the healthier options too. we are going to be having a mini Halloween party next week so I wanted to do a trial run this week and test out some of my ideas.
I've tried to keep these little treats simple and with items that sometimes can get left and go to waste in fridge. I know sometimes half a pepper can be used and I never manage to eat all six pitta breads before they go off.
Witch Hat Pitta Bread Mini Pizza's
Use Halloween shapes to cut out the shapes Spread the tomato purée on to them, then cover with primula, peppers and sweetcorn. Bake for around 5/6 minutes. You could use any other topping cut up small too.
Bat Halloween Shaped Cheese And Cucumber Sandwiches
Simple and easy to do, instead of boring old sandwiches make them fun with some Halloween shapes. Add the filling and cut in to shapes.
Witches Chocolate fingers
Roll the puffy pasty out, cover the sheet with chocolate spread all over. Then double over the pastry, cut jagged slices out then bake for around 10 minutes.
Toffee Apples
Last recipe isn't very healthy but a classic Halloween one. My son has wanted to make toffee apples for a while so I thought we would have a go.
Iced cold water in a bowl ( to dip them straight In to cool)
Put the butter, water and caster sugar in to a bowl on a low heat. Once butter has melted turn up the heat and stir until mixture goes brown. Dip the apples and coat with the toffee, then dip straight in to the cold water to go hard.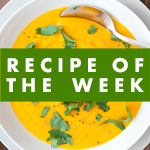 *Disclaimer I received three tubes of cheese primula from Primula and a cookbook/ingredients from Sykes Cottage for their Halloween competition*