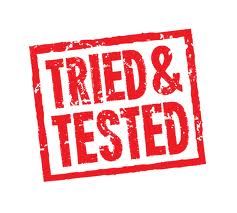 As some of you know my little Lexie will be starting school nursery in September so when

SafeTots

asked me to review a Skip Hop Zoo Back & Lunch Bag we was thrilled a a she will need a backpack to take with her.
Safetots was founded in 2003 by brothers David and Peter Boast, to provide a shopping destination for the very best brands in baby and child safety products. To offer expert advice and information for parents and carer's to enable them to provide a safer environment for their children to grow up in. Today, safetots.co.uk is the UK's largest shopping destination for child safety products, offering the widest choice for your home through to essential items for your travels.
The bag and lunch bag come in five different designs a ladybug, cat, bee, monkey and zebra. We received the Cat for Lexie.
The back pack is quite big, it larger than character backpacks you get and are very roomy inside. There is a large compartment for a few sets of a change of clothes, any toys or books and still plenty of room for snacks and a drink. The outer pocket is great for anything small, like lunch money etc.
There is an outer mesh pocket which is good for anything you need handy for your little one or a juice bottle. The character is really friendly and is very bright and unusual. We loved the zipper pulls that was in the shape of fish. The write on name tag is always handy for school too so it never gets lost. The bag come with thick padded adjustable comfy straps with is great for went she is walking to and from nursery.
The Lunch Bag is a smaller version of the backpack, which has a large main compartment which is insulated and keeps food and drinks cold. The main compartment is big enough for a sandwich, apple, fruit, yogurt and a juice. There is an interior mesh pocket which is handy for a fork or spoon. Just like the backpack it comes with a name tag you can write on. It comes with a clip adjustable strap which is great for little hands.
These are going to fantastic for Lexie for September.