I am always looking for games to play with Raiden, so was delighted it by asked to review the Spin Mania game.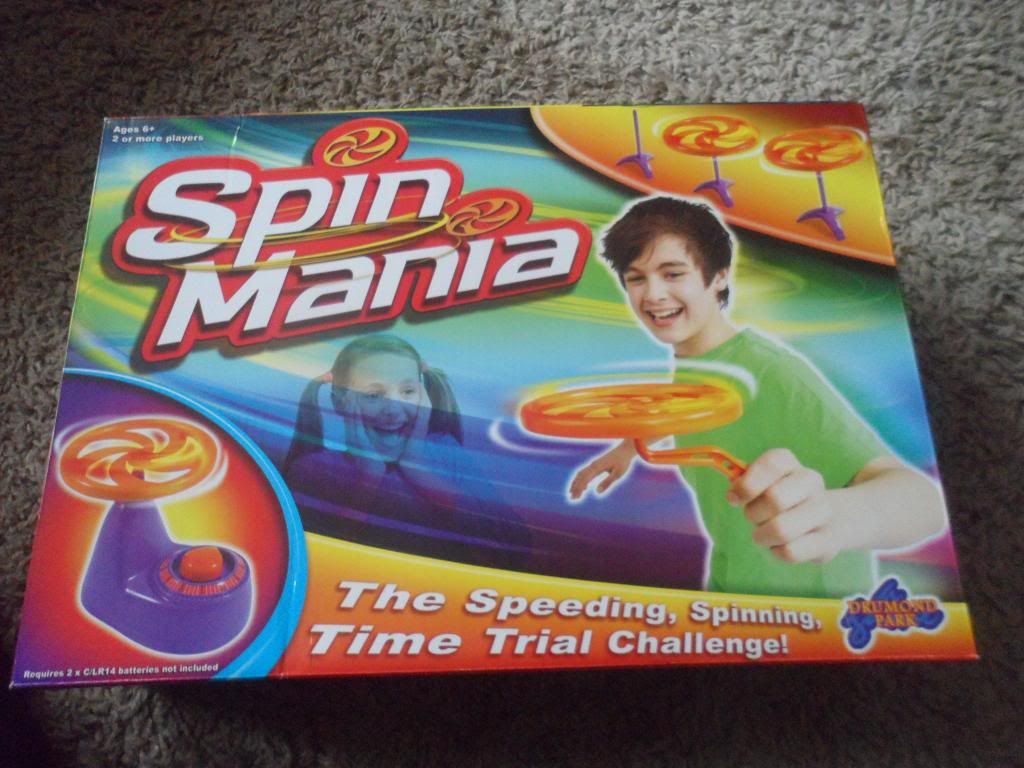 After inspecting the game, I realised its not game you can have with little ones about. There are three spikes you pop the plates on which are dangerous with a one year old that's fast as lighting. We waited for Lexie to take a nap and set it all up.
The game is pretty simple when you get the hang of it. You must carefully pick up and carry spinning plates from the spin-base to three stands, then rush back to stop the clock. It a great time trial game, you race against time. We made the mistake of trying to get the plates from the edge rather than the middle and the plates spun off everywhere.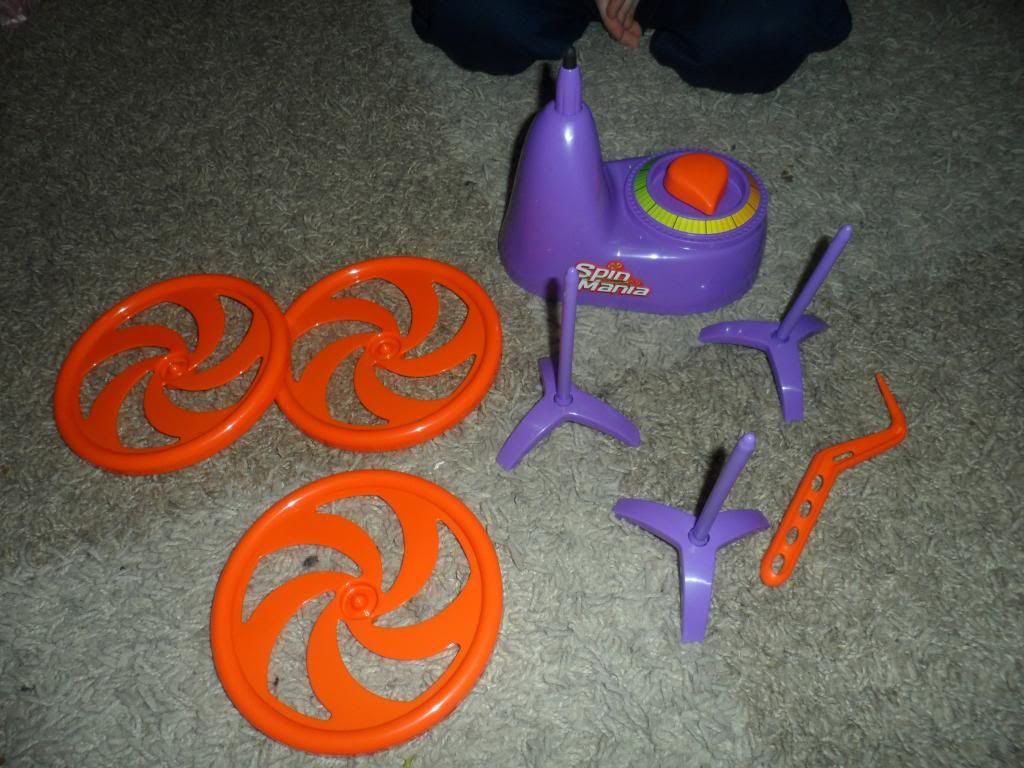 It sounds easy but it's really not, we used the bases as a game where they got further and further away, so it as more tricky. The game was much fun and Raiden enjoyed playing it and making up new ways to make it harder to complete.
Suitable for kids aged 6 and up, Spin Mania requires 2 x C batteries (not included) and comes with: Spin base with timer 3 x Spinning plates Plate handle 4 x Scoring pegs.